This project is growing, ongoing, and looking for your contribution. Join us!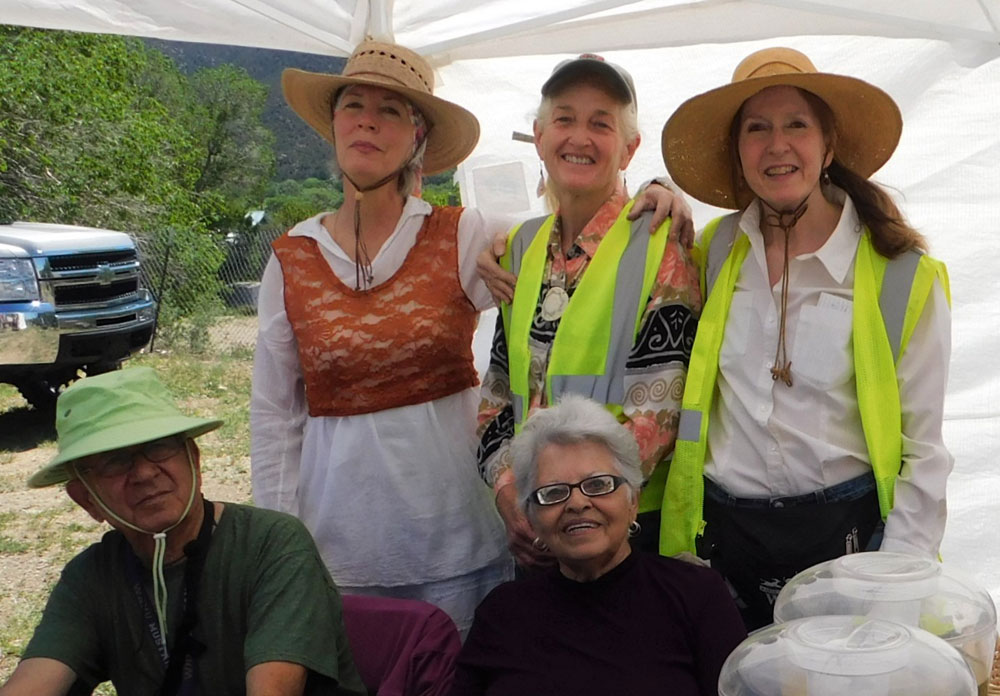 For information about the History Trail contact
Alberta Bouyer
email: questacreativecouncil@gmail.com
phone: (575) 586-5658
Pictured: back row-Martha Shepp, Betsy Irwin, Alberta Bouyer; front row-Flavio Cisneros, Kate Cisneros. Team members not pictured are Jeannie Masters, Yolanda Acosta, Mark Sideris, Tim Long, and Carrie Leven.
To add photos or stories to Questa Stories or Manitos Community Memory Project Communty Archive contact:
Claire Coté and Gaea McGahee
(575) 224-9066
emailforleap@gmail.com